New York University Student Interns Visit AHRC Middle/High School
During the week of March 15, 2016, AHRC Middle/High School hosted 10 student interns from New York University. The college students, Alice Cheng, Taylor Dang, Austin Serio, Esther Phambu, Fadumo Osman, Mimi Doan, Mohammed Hossain, Bournee Huang, Margaret Arabpour and Samuel Zhu spent three days at the school, observing and helping in classrooms, the computer room, gym, art, music, and throughout the school. They were able to gain an understanding of how the school operates and what the students do each day.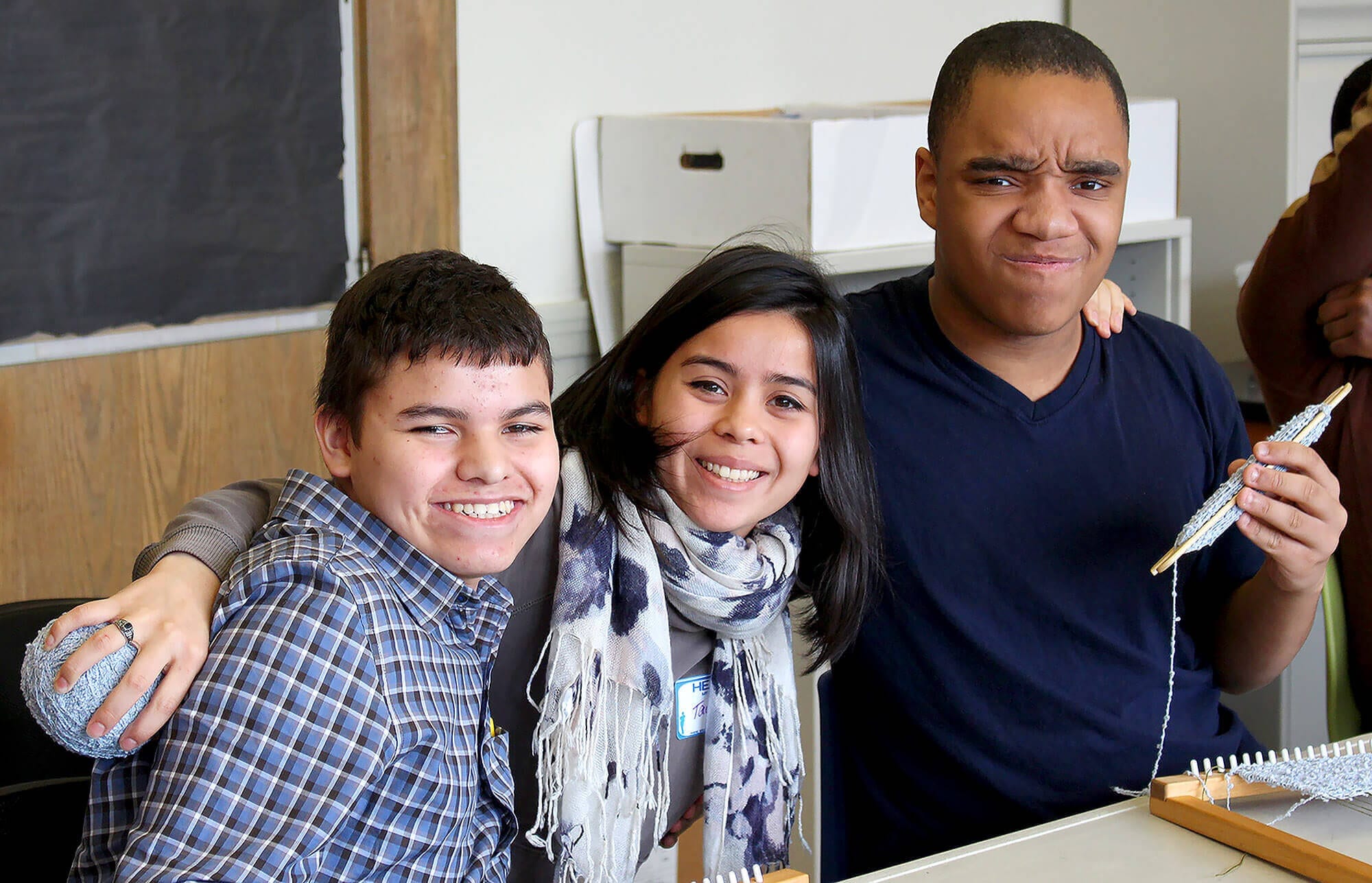 Following their visit, the students provided comments about their experiences:
"Thank you for providing me with the incredible experience working with the students in the last here days. It has been eye-opening and incredibly humbling. Working in classrooms, art, gym, and music, I witnessed groups of talented young individuals shine in their passions. These students, even though they face difficulties in tasks we take for granted, have shown so much talent in the [things] they love. I've learned so much both about myself and autism and am incredibly grateful for this opportunity."

– Alice Cheng

"As someone who's studying computer science, it's been incredible to see how the students were able to quickly navigate sites, code, and find their favorite videos. Some students and I were also able to communicate more effectively through a combination of hand signals and visuals on the computer screen. As a first-timer to working with students with autism, this was insightful, impactful, and it destigmatized many beliefs in the best way possible. I hope to continue to learn, while also taking into consideration what I've seen when it comes to creating software in the future."

– Fadumo Osman

"Before coming to AHRC I had no experience working with kids with disabilities. Their community is so marginalized and so often ignored that not enough people get the opportunity to realize how amazing all of these kids are. Thank you for letting me be a part of your community."

– Mimi Doan
The students of NYU were pleased to have shared in the learning activities of the school, and several of the students expressed a desire to work with AHRC NYC again in the future. We thank all of the volunteers and look forward to working with them again soon.