From Tokyo to Brooklyn: Sharing Expertise about the Developmental Disabilities Field
On Tuesday, July 18, 2017, students from a Japanese university received a hands-on look at how children with disabilities learn at AHRC Middle High School, (MHS).  The visit was arranged in part by Dr. Raymond Franzem, Director of Internships. Appropriately, most of the students were undergraduates studying either special education or social work at the University of Tokyo.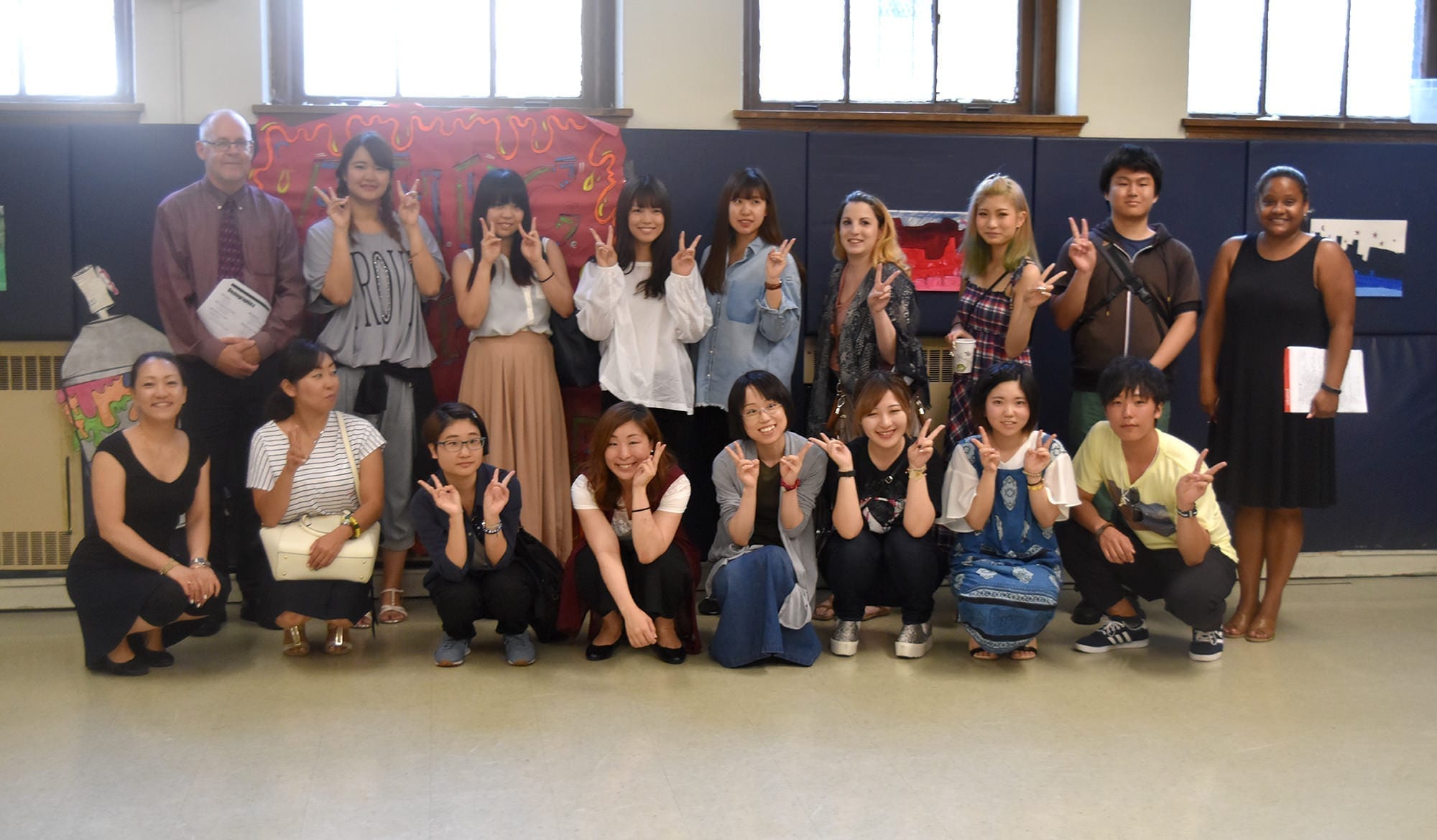 The students began their day in the MHS cafeteria where Principal, Andrew Winfrey, provided a broad overview of the school. With the help of a translator, he explained the school's demographics, administrative structure, service types, and teaching techniques that are available to students as they learn about a variety of academic subjects.
Throughout the visitors' tour of the school, they had the opportunity to meet students as they passed through the school's hallways, on their way to classes,  The students exchanged pleasantries with the Japanese guests. Teacher, Anne Keane, made mention that during lunchtime students open up a mini-café in the cafeteria, selling healthy snacks and drinks.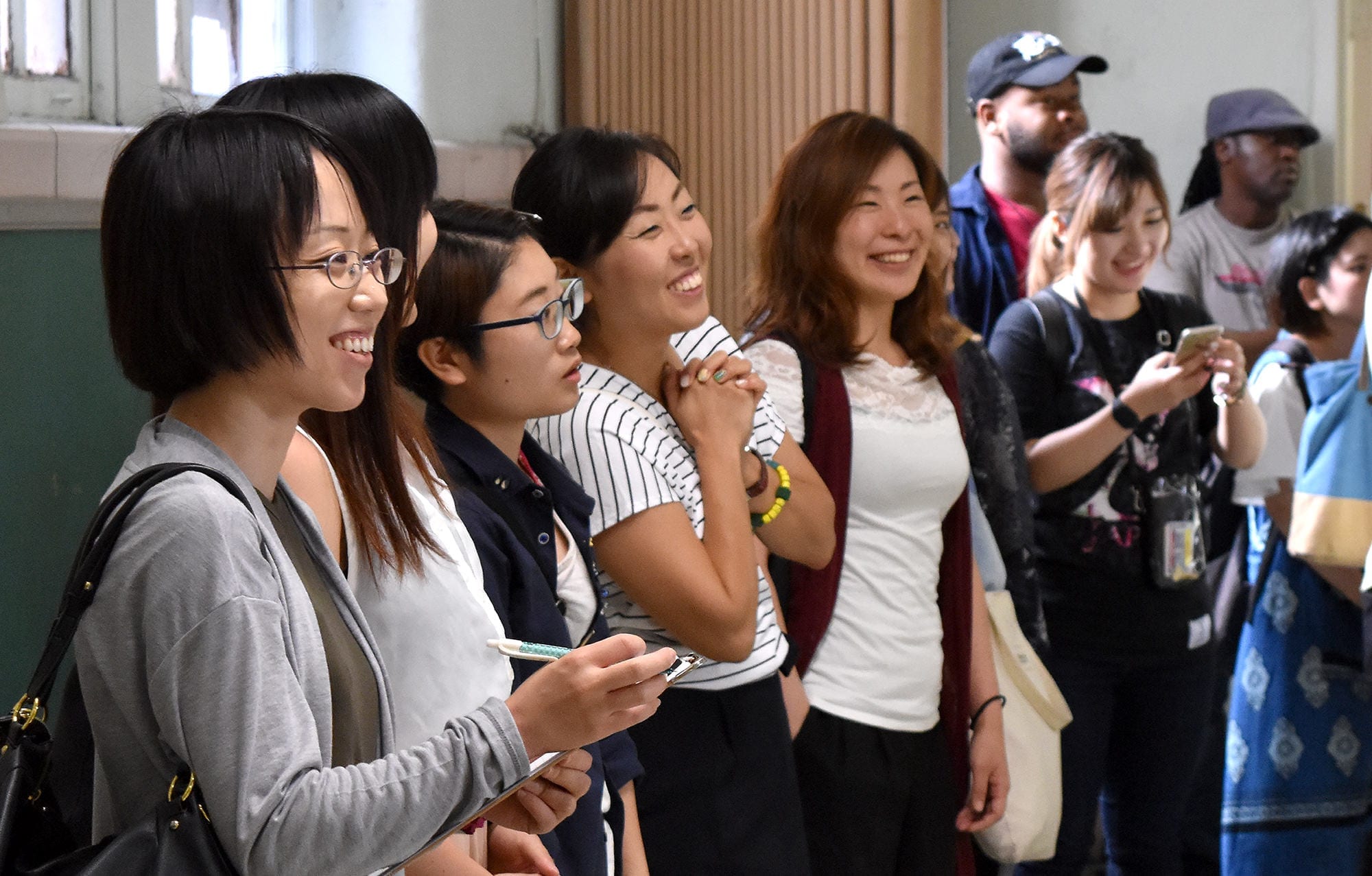 The visitors toured classrooms on all four floors of the building, observing students and teachers in the learning environment. Andrew and Estefania Flores, Transition Developer, pointed out many teaching techniques, such as PECS.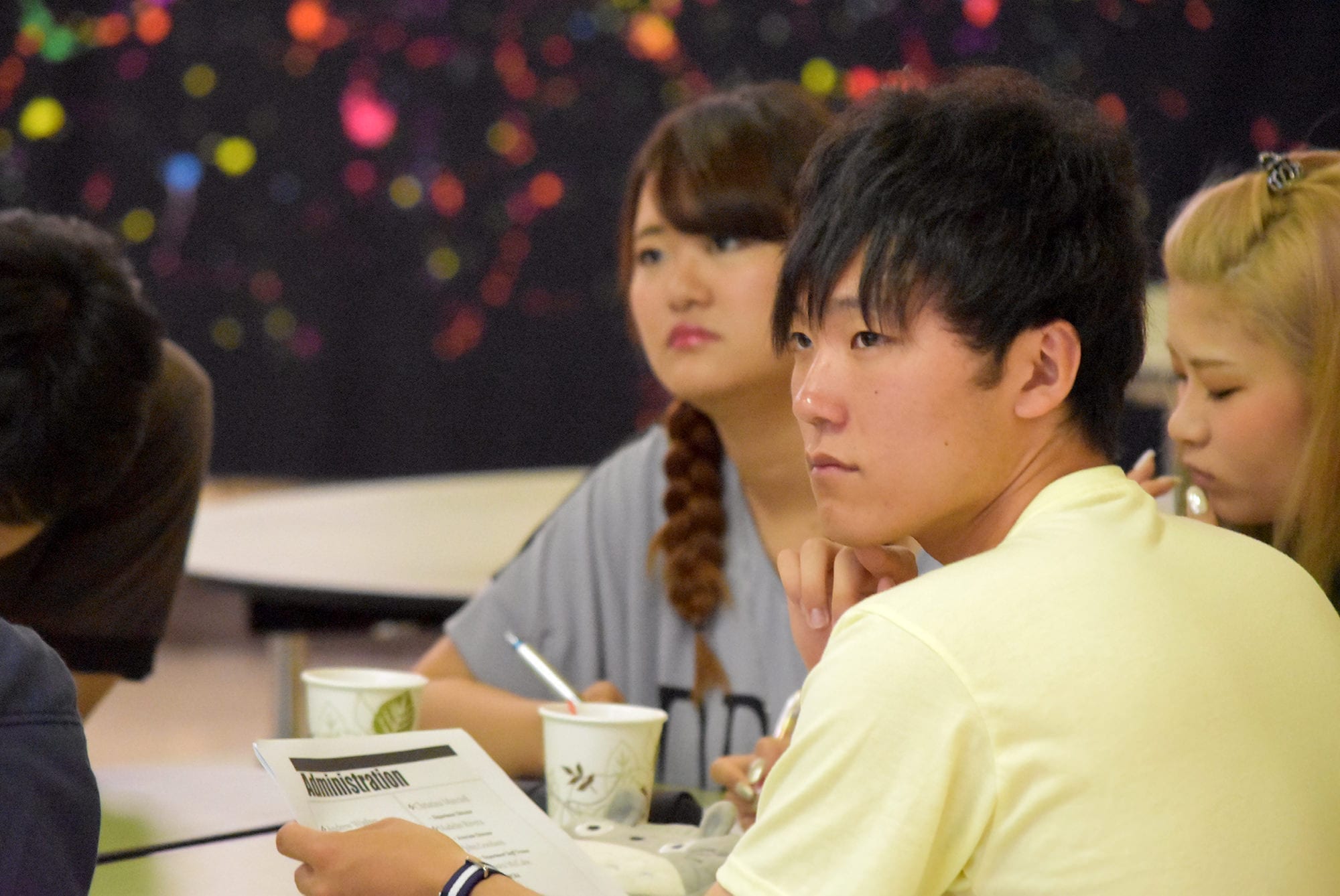 For their final classroom visit, several of the visitors partnered with the school students for an origami airplane art project. Students learned the basics of the ancient and dexterous paper medium, and many proudly let their creations fly once complete.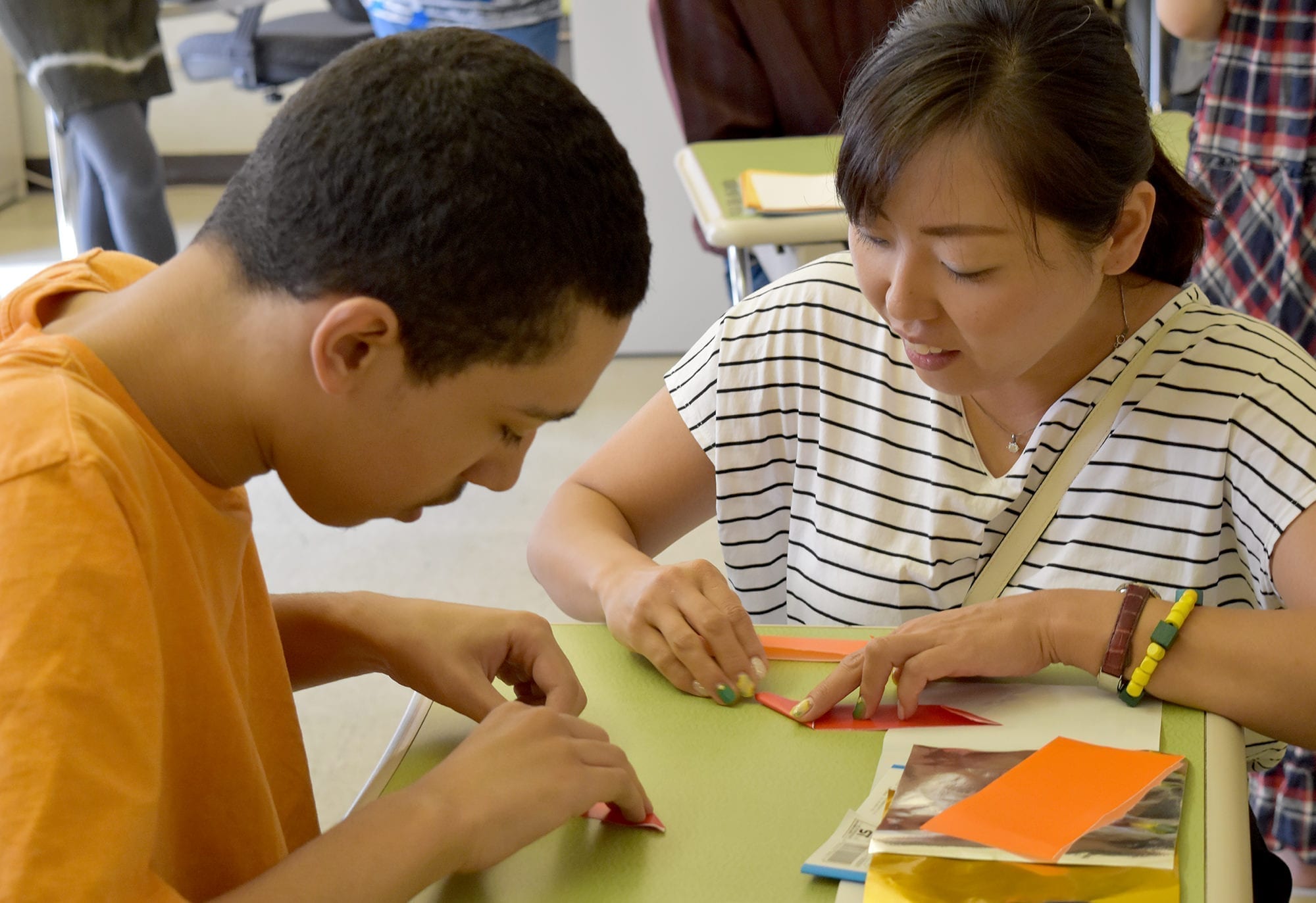 Reconvening in the cafeteria, a brief question and answer session closed out the visit. One person asked about MHS students options following their graduation from the school, providing an opportunity for school staff to inform them about AHRC NYC's Melissa Riggio Higher Education Program, which provides young adults with disabilities with individualized academic, vocational, community and social experiences, preparing them to be competitively employed and to obtain higher earnings. It was explained that following graduation from MHS, some students transition to adult programs offered by AHRC NYC and other organizations in the disability services field, while some students take a break to make decisions about their future options.
One visitor asked what the significance of the artwork lining the walls was. Estefania explained that with the help of Sarah St. John, the school's Art Teacher, students created the art in preparation for this year's middle school and high school proms.
To finish their day, the Japanese students went to Fordham University to hear Dr. Franzem speak about further issues relating the developmental disabilities field.